VISION:

As a dynamic resource base of academia, our users will consider the SMS Library as the most preferred service providers of learning and research delivered in the best user-friendly, eco-friendly and service-oriented manner.

MISSION:

The SMS Library support and enrich the instructional, research, and public service missions of the Institute through the stewardship of scholarly information and the timely delivery of information to its pertinent users.

GOALS:

To promote communication of ideas and spreading the knowledge in order to enlighten the community for a better citizenship.

To support Institute run courses with library materials and instructional aids that supplements and expands the content of the curriculum.

To provide access to original, sometimes out of the box, and critical ideas.

To serve the Institute as a center of steadfast, up-to-date information in a variety of formats sought by its users through synergy of resources.

OBJECTIVES:

To foster a learning environment that encourages investigation, allows for independent thinking, and develops effective study habits for all ages and abilities.

To provide an opportunity for students to develop the skills and attitudes that encourages library usage

To provide materials that support the curriculum, student interests, and staff needs.

To model the integration of technology in the library operations.

The Library (Access and Borrowing) Policy explains the privileges and responsibilities of all who borrow materials from the SMS Central Library. The Library priorities is to enable easy access to our integrated collection of electronic, print, audiovisual, any other type of educational materials in order to support of the Institute's teaching, learning, and research needs. The policy aims to ensure that access to materials is equally distributed for the entire SMS Varanasi community.

ABOUT SMS VARANASI LIBRARY & DOCUMENTATION CENTRE
School of Management Sciences (SMS) Library & Documentation Centre has a history of humble beginning way back in the year 1995. After around 22 years of existence, the number of books has crossed the 34 thousand mark. It is supposed to be one of the Richest Libraries amongst peer B-schools in India. The Library has well qualified staff headed by a Librarian and supported by Assistant Librarians and other staff members. The Library is automated in its operations using the Libsys software and works on the DDC (19th edition) platform. The Library encompasses an area of 660 sq metres and has a reading hall of capacity 100.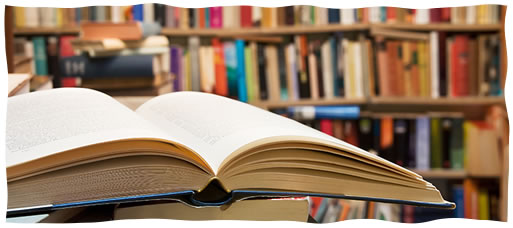 Two stack rooms and a reference room hold the books and other reading materials in hard copies. Further, a rich repository of online resources have been made available to the users through the 'Digital Harbour' in the form of e-books and e-journals also through DELNET and NDL (National Digital Library of India) of which membership exists regularly. The Library has a well-defined policy for acquisition, usage and disposal of the learning resources supported by a faculty-led team popularly known as Library Coordination Committee which is empowered to take most of the Library related decisions. The dissemination of latest information related to Library is passed on through different modes to its valued users at regular intervals. The library accepts suggestions from all its stakeholders and decisions are taken on them if found beneficial to the Library services. The Library is equipped not only with all sorts of learning resources but also other facilities and amenities necessary on various fronts. The Knowledge Management Centre (KMC), a part of Library, brings the different propositions to the Library services like maintaining constant repository of useful knowledge (in both offline and online modes) regularly. We invite you to go through the website for a detailed survey of our holdings. Bon Voyage!
LIBRARY COORDINATION COMMITTEE (LCC):
Apart from the Librarian, Assistant Librarian(s) and the support staff, a coordinating team headed by a Senior faculty member comprising of four other faculty members (two each from the Management and Computer Science Departments) would be appointed by the Director to look to the academic enrichment of the Library. The LCC team may vary from year to year depending upon the requirements. A notification to this effect would be circulated by the Director at the start of new session each year. The Director has the right to alter the LCC membership number, if needed, in the mid of the ongoing session also.
LCC COORDINATOR:
Dr. Alok Kumar (Professor)
LCC MEMBERS:
Dr. Anupam Shukla (Associate Professor)
Mr. Anand P Dube (Associate Professor)
Mr. Purnendu K Patra(Assistant Professor)
Mr. Vikash C Sharma (Assistant Professor)

LIBRARY FEATURES:
1. Rich collection of Books in Management studies, Computer Applications, Oriental studies, Competition and related study areas
BOOKS: 34803 (March 31, 2018)
Management related: 23272
Computer related: 11531
TITLES: 14101 (March 31, 2018)
Management related: 9535
Computer related: 4566

2. Computerised Transactions Using Libsys
3. Transactions through Barcode System
4. Institutional Membership of:

DELNET
NDL

5. Separate Stacks for Management and Computer related Books; separate Reference section

6. Inter-Library Loan facility (ILL)
The Interlibrary Loan service allows SMS students, faculty, and staff to borrow from other libraries if items are not available at the SMS Library.

7. Daily Record Updation
Entry and Exit records of faculty, staff and students, books issue and return (both offline and online), reference books issue and return & faculty reference files issue and return (meant for referencing within the library premises), transaction report emailing to the coordinator-LCC and the Director & Executive Secretary
8. Digital Harbour

This caters to the needs of faculty, staff and students who wish to retrieve information through the ONLINE mode. A rich repository of:
• e-journals (over 600 through DELNET),
• Surveys and Dissertation of PG-level students (both Management and Computer Applications Departments) and
• the available E-books (also through DVDs or CDs numbering 1410 for books and 648 for magazines) can be accessed.
• DELNET and NDL operations are available through the nodes (systems) present. Both these are also available to each faculty at their personal nodes.
9 Student Friendliness
To avoid unnecessary footfalls and ease of operations, INFORMATION KIOSK has been provided at the Library Entrance for students (additional kiosks also available in the Computer Centres) where they can know exact status of any book.
Reprographic facility is available to all students (against payment) and faculty members (free of cost) for utility concerning library stock. Restricted Duplication facility on CD/DVD is also available.
SUGGESTION BOX brings not only the grievances from students but also requisitions for certain specific books, they are duly entertained by the management.
10. Faculty Reference Files

• A total of 204 reference files in different subjects prepared by the faculty (in hard copies) are maintained. These cover certain additional reading material derived from different sources of knowledge and classified as beneficial irrespective of timeliness of the material.
• Team KMC (Knowledge Management Centre) takes full care of the same through proper upkeep and desired enrichment on temporal basis.

ALL SMS PUBLICATIONS' ALL BACK ISSUES

• Management Insight, Purushartha, Computing Trendz, SMS Journal of Entrepreneurship & Innovation (4 journals)
• Newsletter-SMS News
• Conference Souvenirs
• Conference Proceedings
• Informa
• Placement Brochure
• Seminar Information Brochures
• Academic Handbook & Rules Book
11. Safety Measures

• Equipped with Fire-fighting tools
• Differently-abled friendly
• Emergency Exit available
• Surveillance through 15 CCTV cameras operational in Reading Hall, Reference section, technical section and both stack rooms

12. Other Repositories (Regular)

• 100 Journals (hard copy)
• 122 Magazines
• 38Newspapers
• 223 Reference Files
• 2318 CDs/DVDs
• 521 Annuals
• 1252 Bound volumes of Journals (Back issues)
• 563 Bound volumes of Magazines (Back issues)

LIBRARY PRACTICES :
1. STANDARD PRACTICES
All staff Post Graduate in Library & Information Sciences
Staff training as and when required (Minimum 1 / year)
Focus on Author & Title range
Encyclopedia Britannica volumes each year
Zero tolerance policy on 'book quality' and ' user discipline'
Miniscule loss policy even in OPAC system
Open to Research scholars of other Universities
Immediate purchase of latest useful releases
Full fledged Document management through KMC
Annual Physical Stock verification for 20 years now

2. BEST PRACTICES

Requisitions entertained from Faculty, Staff and Students for new reading material
Fine waiver in case of immediate blood relation deaths and natural exigencies/disasters
Periodicals to be weeded out donated to NGO or underprivileged in society or not-for-profit organisations
Job rotation at regular intervals
Incentivisation for Library Team each year for 'zero loss'
Reviews through LCC Meetings twice a year
Career Cell instituted for Competitive Exams Books